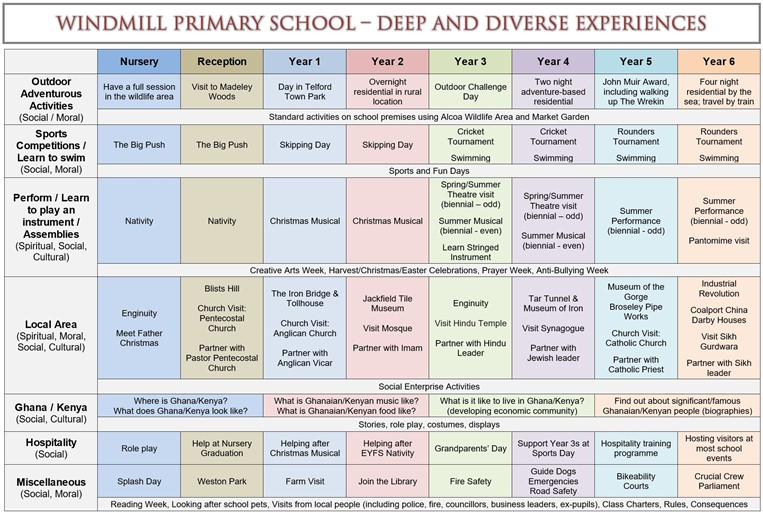 Fitting in with our curriculum vision of 'spotting and nurturing talent', we believe in giving all children a wide range of cultural experiences relevant to our local area.

Pupils receive a passport when they start at Windmill and take it away with them when they leave in Year 6.

Our Deep and Diverse programme started in 2013, so we know every child that started Reception here then will have had all of the experiences shown in the programme.

Our programme guarantees that every child visits all of the Ironbridge Gorge Museums, visits places of worship for major world religions, learns to play a musical instrument, and has a wide range of outdoor experiences.  All this develops character and emotional intelligence.
Other pages in this section

: